The Human Studies Unit
The Human Studies Unit (HSU) is based at the Institute of Molecular Bioscience, University of Queensland. At HSU, we combine laboratory and computing expertise to generate high quality genomic data, and provide innovative data management solutions, to advance understanding of common complex diseases and benefit those affected by them. HSU comprises highly skilled laboratory, project management and research IT staff working together to deliver a complete solution for the receipt, processing, sequencing, storage and dissemination of biological samples and genomic data.
Anjali Henders
Human Studies Manager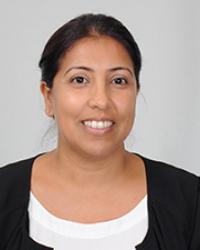 Anjali Henders is responsible for the daily operation of PCTG which involves the coordination of research activities and strategies, research governance and supervision of the PCTG high-through put genomics laboratory, the Human Studies Unit. Anjali has over 15 years of experience managing complex, large-scale research programmes and specialises in facilitating and managing interdisciplinary collaborations and consortia. Her significant contribution to these projects has been recognised by her inclusion in publications and commentaries.
Leanne Wallace
Laboratory Manager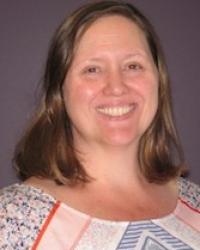 Leanne joined the group in February 2016 to assist with establishing a wet lab for the group to begin biological sample collection for various studies of interest. She brought with her 17 years experience in working with and managing human biological collections for large-scale population-based recruitment projects. Her expertise lays in genomics applications and sample management. Leanne studied at Griffith University obtaining a Bachelors degree in Biomedical Science and Masters in Genetic Counselling.
Gemyka English
Research Assistant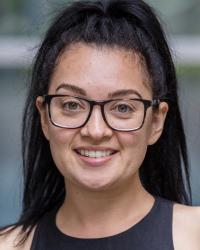 Gemyka comes to the team with a diverse background, having worked as a Certified Dental Nurse for 6 years before beginning her studies in Science. Once she obtained her Bachelor of Biomedical Science in 2016, Gemyka became involved in the pharmaceutical manufacturing industry. The Project team then welcomed her in June 2018, and since then she has become the main laboratory contact for the projects associated with Motor Neurone Disease. Whilst supporting these projects Gemyka also assists in the Receipt, Processing and Handling of Biological samples, DNA extraction and Quantitation of samples.
Sam Eiszele
Research Assistant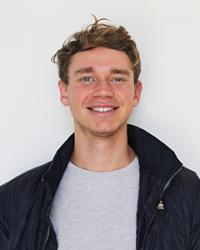 Sam joined the PCTG laboratory team in May 2021. He is a highly motivated and self-driven individual who is passionate about the medical field. He has recently graduated from his Honours program at the University of Melbourne with First-class grades, specialising in neuroscience research, investigating therapeutics for the treatment of ischaemic stroke. He is continually striving to improve his knowledge through research and experience. He believes his main attributes are that he is self-motivated, dedicated, and he has a vibrant personality with excellent interpersonal skills. Outside of his professional commitments, he has a passion for sports. He is currently playing competitive football, surfing, and training for a triathlon at the end of 2021.
Lachlan Sparke
Research Assistant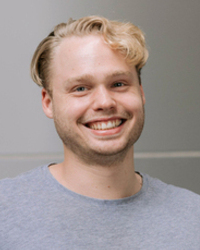 Lachlan joined HSU in October 2021. Lachlan graduated with a Bachelor of Biomedical Science, in 2016 and completed an honours project in 2017 on the topic of viral infections in the human reproductive tract leading to sexual transmission of the Zika virus and the implications for microcephaly in neonates and pregnant women. Lachlan brings with him a diverse range of skills and experience gained through his honours project as well as his employment in a clinical histopathology laboratory and in clinical trials. Lachlan has an insatiable thirst for knowledge, takes pride in his work, and strives for perfection. In the lab Lachlan assists in all aspects of sample management and generation of genomic data. Aside from his academic achievements Lachlan enjoys playing tennis, netball, running, cycling, kitesurfing, playing piano, reading, and spending time with his dog.
Lucia Morales
Research Assistant
Lucia is a laboratory technician with extensive experience in medical laboratories. Since earning her diploma in Argentina, she has been dedicated to honing her skills on clinical analysis for over eight years. Recently joined to the HSU laboratory, Lucia assists with the receipt, processing, and handling of human biological research samples, as well as preparing consumables necessary for the laboratory operations. In addition, she is responsible of ordering and maintenance of laboratory supplies.
Sandeep Shreshta
Sandeep Shreshta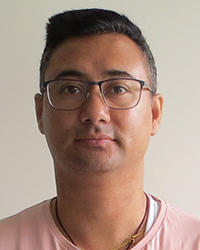 Sandeep joined the HSU team in March 2023 assisting with sample management in the Laboratory. After completing a Bachelor of Pharmacy Sandeep worked for a pharmaceutical company in Nepal. In 2013 Sandeep moved to Australia with his family and has worked in different fields before completing a course in Laboratory Techniques from QLD TAFE.
Lorelle Nunn
Project Support Assistant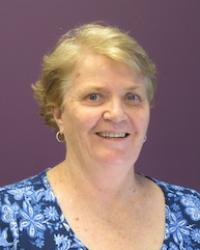 Lorelle has a background of 18 years' experience working on large scale population health and human genetics studies in the areas of participant recruitment, phenotype data collection, data QC and biological sample retrieval. Lorelle joined the Human Studies Unit in January 2018.
Deborah Gilroy
Project Support Assistant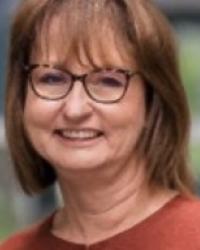 Deborah joined the group in September 2019 bringing with her over 30 years' experience in coordinating and managing investigator and industry based clinical trials in University, Hospital, Community and Regulatory settings. She has worked in the areas of mental health, hypertension, endocrine, cardiac and diabetes. Deborah obtained her general and psychiatric nurse training before completing Bachelor of Science – Nursing. Her interests are consent in the research environment. As a member of the HSU she brings valuable experience from the clinical research setting to the University setting to work collaboratively. Her role is to assist the Human Studies Manager in research and governance activities.
Madhura Bhadravathi Lokeshappa
Systems Developer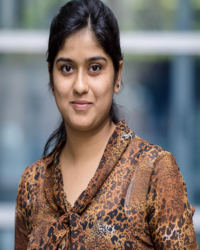 Madhura joined the group in June 2017 and leads the development of the group's Information Systems. She obtained her Bachelor of Engineering in Computer Science from Visvesvaraya Technological University, India. Prior to joining HSU, she worked as a Software Engineer in one of the leading Bioinformatics company in India, developing and maintaining company's CRM portals and websites.
Preethi Lakshmi
Research Support Officer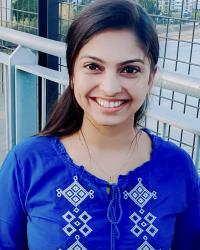 Preethi started contributing to the development of the group's Information Systems. She has attained her bachelor's degree on Information Technology from Anna University, India. Previously She was working for a Multinational Corporation named Infosys Limited for three years as Senior Software Developer. She has a good experience in creating responsive web pages. Preethi joined HSU in July 2019 to support the development of the group's Information Systems.
Laura Ziser
Research Assistant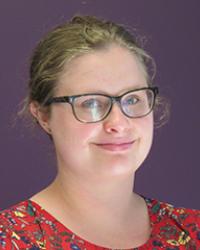 Laura joined the HSU team in early 2019 following the completion of a Bachelor of Engineering (Biomedical and Electrical) (Hons) at The University of Queensland. Laura assists with sample receipt and processing in the laboratory, and preliminary data analysis.
Tiana McClaren
Research Assistant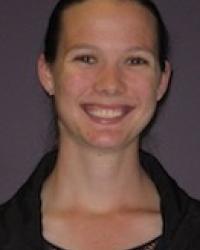 Tiana joined the PCTG laboratory team in June 2016 after receiving a Bachelor of Applied Science majoring in Production Animal Science from the University of Queensland. In the lab, Tiana assists with the receipt and processing of human biological research samples, DNA extractions, quantitation and other laboratory protocols for the projects that the PCTG group are currently working on.
Shivangi Wani
Research Assistant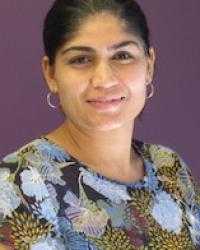 Shivangi obtained her Masters of Science in Biotechnology from Griffith University, Brisbane, Australia. She has close to 12 years of laboratory experience and has worked mostly in the field of Cancer Research using the applications of Next Generation Genomic and Molecular Cell biology. She joined the PCTG laboratory team in February 2017 and contributes to the labs genomics and cell biology projects.