Australian Launch of the MND MAGNET Trial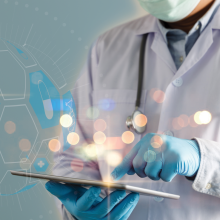 MAGNET (Multi-arm, Adaptive, Group-sequential trial NETwork) is an international platform trial innovated to streamline the evaluation of potential motor neuron disease (MND) treatments.
The idea of a platform trial is that multiple treatments can be tested simultaneously, and more people are randomized into treatment arms rather than placebo.
MAGNET's first sub-study evaluates the efficacy of lithium carbonate in MND patients who have a specific mutation in the UNC13A gene.
The Human Studies Unit is supporting the launch of the Australian arm of MAGNET through conducting UNC13A mutation screening of potential candidates. Screening began in early April 2023, with n=12 individuals screened to date.